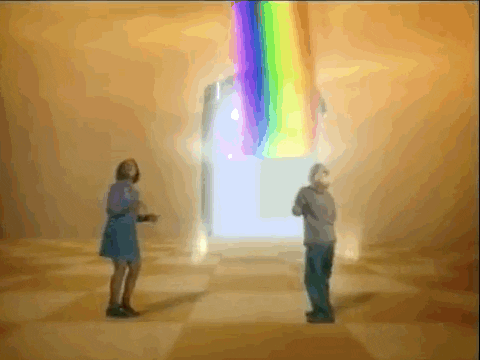 For two years, I have put together a master list of all the diverse literary awards I could find, and all the winners—and, when I can find them, the finalists and honor books as well. This year, in a time of terror and fear, this is a tiny thing to do—and yet I would argue that it is more important than ever.
And so, in time, I hope, for your holiday shopping, here is a list of 2018's diverse literary award winners, books that will drop you into your own world, just an angle of it that may (or may not) be your own.
Beyond the Caldecott & the Nobel: Lists
The American Indian Youth Literature Awards have been presented every two years since 2006; they were presented in 2018 and will be presented again in 2020. They are intended to showcase and celebrate "the very best writing and illustrations by and about American Indians." All winners, going back to 2006, can be found at the main link. 2018 winners are discussed in this press release as well as at the main link.
Picture Book
Winner: Shanyaak'utlaax: Salmon Boy illustrated by Michaela Goade & edited by Johnny Marks, Hans Chester, David Katzeek, Nora Dauenhauer & Richard Dauenhauer (Tlingit linguist)
Honor Books
Middle School
Winner: Tales of the Mighty Code Talkers, Vol. 1 edited by Arigon Starr (Kickapoo, creator of Super Indian), and including contributions by Theo Tso (Las Vegas Paiute), Jonathan Nelson (Diné), Kristina Bad Hand (Sičháŋǧu Lakota/Cherokee), Roy Boney Jr. (Cherokee), Lee Francis IV (Laguna Pueblo), Johnnie Diacon (Mvskoke/Creek), Weshoyot Alvitre (Tongva), Renee Nejo (Mesa Grand Band of Mission Indians), & Michael Sheyahshe (Caddo)
Honor Book: The Wool of Jonesy, written & illustrated by Jonathan Nelson (Diné)
Young Adult
Winner: #NotYourPrincess: Voices of Native American Women edited by Lisa Charleyboy (Tsilhqot'in) & Mary Beth Leatherdale
Honor Books

The Marrow Thieves by Cherie Dimaline (Métis)
Love Beyond Body, Space, and Time: An Indigenous LGBT Sci-Fi Anthology edited by Hope Nicholson & including the work of Grace L. Dillon (Anishinaabe), Niigaan Sinclair (Anishinaabe), Nathan Adler (Anishinaabe), Richard Van Camp (Dene/Tłı̨chǫ), Cherie Dimaline (Métis), David A. Robertson (Swampy Cree), Daniel Heath Justice (Cherokee), Darcie Little Badger (Lipan Apache), Gwen Benaway (Annishinabe/Mètis), Mari Kurisato (Ojibwe Nakawē), & Cleo Keahna (Ojibwe/Meskwaki).
Fire Starters by Jen Storm (Ojibwe) & illustrated by Scott B. Henderson & Donovan Yaciuk
The Arab-American Book Award has been presented yearly since 2007 to books celebrating the Arab-American experience. Reading guides are available for some titles. Celebrated titles include adult works (from the scholarly to the popular) as well as works for teens and little folks. Past award winners can be found through the links at the bottom of the main page.
Fiction
Winner: Salt Houses by Hala Alyan
The Evelyn Shakir Non-Fiction Award
The George Ellenbogen Poetry Award
The Mildred L. Batchelder Award has been presented yearly since 1968 to outstanding children's books in English translation. All winners since 1968 can be found here. Emphasis is put on publishing houses here, which lets readers know who is supporting literature in translation and, by extension, a wider understanding of our world.
Winner
The Murderer's Ape written & illustrated by Jakob Wegelius & translated from the Swedish by Peter Graves. Published by Delacorte Press/Random House Children's/Penguin Random House.
Honors
Malala: Activist for Girls' Education, written by Raphaële Frier, illustrated by Aurélia Fronty, & translated from the French by Julie Cromier. Published by Charlesbridge.
You Can't Be Too Careful! written & illustrated by Roger Mello & translated from the Portuguese by Daniel Hahn. Published by Elsewhere Editions.
When a Wolf is Hungry written by Christine Naumann-Villemin, illustrated by Kris Di Giacomo, & translated from the French by Eerdmans Books for Young Readers. Published by Eerdmans Books for Young Readers.
The Amelia Bloomer List, which honors the indomitable early feminist Amelia Bloomer, curates a yearly list of recommended feminist literature for all ages. This year, I will list the books, noting if one is in the Top Ten, rather than separating them out.
Early Readers: Fiction
Early Readers: Non-Fiction
Middle-Grade: Fiction
Middle-Grade: Non-Fiction
Young Adult: Fiction
Young Adult: Non-Fiction
Note that many of these books are crossovers—they are shelved anywhere from middle grades to young adult to adult collections, and can be read and enjoyed by many ages.
The Américas Award has been presented yearly since 1993; the next award will be presented in 2019. It celebrates "quality children's and young adult books that portray Latin America, the Caribbean, or Latinos in the United States." All past winners are listed at Award Winners, and you can peruse this annotated bibliography of 2018 winners (it's a pdf). Resources for teachers (also useful for librarians and parents!) are available. You can also follow the Américas Award on Facebook.
Winners
Honorable Mention
The Asian/Pacific American Award for Literature, aka the APALA Awards, have been presented yearly since 2003. They recognize excellence in literature about Asian/Pacific Americans. Adult and youth literatures are recognized.
Adult Fiction
Adult Non-Fiction
Young Adult Literature
Children's Literature
Picture Book
The Center for the Study of Multicultural Children's Literature has, since 2013 (or maybe earlier—that's the earliest I found on their website), compiled a list of the very best in multicultural children's literature, from picture books through books for teens. It appears that the list is presented the following year; hence, there is as yet no 2018 list, while the 2017 is available, and listed here. Submission guidelines are posted, and the list can also be downloaded as a pdf (check the bottom left corner of the 2017 page). The original list includes considerably more information, so I strongly suggest heading on over. The CSMCL is an amazing resource, and I totally suggest following it—through its website, its Facebook page, its Twitter, and its Pinterest. You won't regret it.
And, in this case, you get three extras: three "accidental" links on the original, all of which were meant to lead to one of the books on this list but which instead lead to these three, which are also excellent:
The CABA awards have been presented yearly since 1992. They celebrate the best in literature about Africa for children. Past winners for young children are listed going back to '92; past winners for middle graders and teens are available as well. This year, an adult book has joined the awards party—welcome, adult books!
Best Books: Young Children
Honor Books: Young Children
Older Readers
Best New Book: Adults
Behold the Dreamers by Imbolo Mbue (Cameroon)
The Coretta Scott King Book Awards, which commemorate Coretta Scott King and Dr. Martin Luther King, have been presented yearly since 1970. A complete list of past winners since '70 is available. The awards honor outstanding work by African-American authors and illustrators.
Author Award
Illustrator Award
The John Steptoe Award for New Talent
Coretta Scott King-Virginia Hamilton Award for Lifetime Achievement
Eloise Greenfield, poet and author
The Dolly Gray Children's Book Awards honor books "that appropriately portray individuals with developmental disabilities." It is presented biennially by the Division on Autism and Other Disabilities of the Council for Exceptional Children. 2018 winners are listed below.
In keeping with the spirit of the lady for whom they are named, the Jane Addams Book Awards, given yearly since 1953, honor "children's books of literary and aesthetic excellence that effectively engage children in thinking about peace, social justice, global community, and equity for all people." Prior award winners can be found via several access points, all linked off the award's landing page. And, in case you're wondering: the website has moved! And the language used has changed, just slightly.
Books for Younger Children
Books for Older Children
The Ezra Jack Keats Book Award honors outstanding emergent illustrators and authors of children's books. Since its inception as a yearly award in 1985, it has grown to include the New Illustrator Award (2001) and to include Honor Books in 2012. Previous award winners are listed, and you can follow the Ezra Jack Keats Foundation on Facebook and Twitter.
New Writer Award
New Illustrator Award
The Lambda Literary Awards have been awarded yearly since 1989 for excellence in LGBTQ literature. A complete list of all 2018 award winners is available, as is complete list of 2018 finalists is available, so happy Lammy reading!
Lesbian Fiction
Gay Fiction
Bisexual Fiction
Winner: The Gift by Barbara Browning
Finalists
Transgender Fiction
LGBTQ Non-Fiction
Bisexual Non-Fiction
Transgender Nonfiction
Lesbian Poetry
Gay Poetry
Transgender Poetry
Lesbian Mystery
Winner: Huntress by A.E. Radley
Finalists
Gay Mystery
Lesbian Memoir/Biography
Gay Memoir/Biograpy
Lesbian Romance
Gay Romance
LGBTQ Anthology
LGBTQ Children's/Young Adult
LGBTQ Drama
Winner: The Gulf by Audrey Cefaly
Finalists
LGBTQ Erotica
LGBTQ Graphic Novels
LGBTQ SF/F/Horror
LGBTQ Studies
NAACP Image Awards, 2018
The NAACP Image Awards have been presented yearly since 1967. The winners and nominees listed below are from the 49th Annual Image Awards Ceremony, which took place on Martin Luther King Day, 2018. I list only literary winners but do suggest checking out the entire spread, provided here by Hollywood Reporter (with winners, nominees included) and here by the NAACP (nominees).
Outstanding Literary Work: Fiction
Outstanding Literary Work: Nonfiction
Outstanding Literary Work: Début Author
Outstanding Literary Work: Biography/Autobiography
Outstanding Literary Work: Instructional
Outstanding Literary Work: Poetry
Outstanding Literary Work: Children
Outstanding Literary Work: Young Adult
The National Jewish Book Awards, awarded yearly since 1949, celebrate and encourage "outstanding literature in the field" and continued literary production on themes of interest to the Jewish community." All past winners are listed (it's quite a list).
2018 award winners have yet to be announced (submissions close in early October). All winners listed below are 2017 winners and finalists. There appears to have been no JBC Modern Jewish Literature Award this year; instead, a Mentorship Award was given, to Gary Rosenblatt.
Jewish Book of the Year: Everett Family Foundation Award
Lioness: Golda Meir and the Nation of Israel by Francine Klagsbrun
American Jewish Studies: the Celebrate 350 Award
Biography, Autobiography, and Memoir: The Krauss Family Award in Memory of Simon & Shulamith (Sofi) Goldberg
Book Club Award: The Miller Family Award in Memory of Helen Dunn Weinstein and June Keit Miller
Children's Literature
Contemporary Jewish Life and Practice: The Myra H. Kraft Memorial Award
Debut Fiction: The Goldberg Prize
Education and Jewish Identity: In Memory of Dorothy Kripke
Fiction: the JJ Greenberg Memorial Award
History: The Gerrard and Ella Berman Memorial Award
Holocaust: In Memory of Ernest W. Michel
Modern Jewish Thought and Experience: Dorot Foundation Award in Memory of Joy Ungerleider Mayerson
Poetry: the Berru Award in Memory of Ruth and Bernie Weinflash
Scholarship: Nahum M. Sarna Memorial Award
Sephardic Culture: Mimi S. Frank Award in Memory of Becky Levy
Visual Arts
Women's Studies: Barbara Dobkin Award
Writing Based on Archival Materials: The JDC-Herbert Katzki Award
Young Adult
Refugee by Alan Gratz
I am ashamed to say I just discovered this one this year, while doing collection development. It honors children's and young adult books that "contribute meaningfully to understanding of the Middle East" (and check their page for the full definition of what constitutes "Middle East" for this award) and has been presented yearly since 1999 by the Middle East Outreach Council. Its sister awards—the Américas Award, the CABA, and the South Asia Book Award—have been on this list since the first year I did it; you'll find them here as well. A list of all winners can be downloaded as a pdf from the site.
The New Voices Award is presented in January for the previous year; hence, I will provide the 2017-2018 winner, rather than the soon-to-be-announced 2018 winner. Information on the award is available. Publishing house and award-giver Lee & Low specialize in diverse materials and are an excellent choice to follow for those interested in representative works.
New Voices Award Winner: Maham Khwaja for The Journey
New Voices Award Honor: Kelly J. Baptiste for The Electric Slide
Notable Books for a Global Society is an offshoot of the Children's Literature & Reading Special Interest Group of the International Literacy Association. It honors books which encourage understanding of the world's people and cultures. All winners, including prior years, are available through this landing page. Lists are in pdf format. The 2018 list (also a pdf) includes annotations for each book; it is definitely worth a look. Books are listed alphabetically and pertain to multiple different age ranges. Links below are to Goodreads pages.
Pura Belpré Award, 2018
The Pura Belpré Awards are named for the trailblazing Puerto Rican American librarian Pura Belpré, who was the first Latina to serve as a librarian in New York City. The award which honors her "is presented to a Latino/Latina writer and illustrator whose work best portrays, affirms, and celebrates the Latino cultural experience in an outstanding work of literature for children and youth." Past winners of the award, biennial from 1996-2008 and annual since 2009, are listed.
2018 Author Award
2018 Illustrator Award
The Rainbow Book List, compiled by the Rainbow Book List Committee of the Gay, Lesbian, Bisexual, and Transgender Roundtable of the American Library Association, provides a list of "quality books with significant and authentic GLBTQ content." Booklists since 2008 (the first year the list was compiled) are available; for whatever reason, the 2018 is house in a different spot.
Tómas Rivera Book Award, 2018
The Tomás Rivera Book Award has been awarded yearly since 1995. It honors the "authors and illustrators who create literature that depicts the Mexican-American experience." All award winners (beginning in 1995) are available as a list; they can also be downloaded as a Microsoft Word document. Awards are given for younger readers, older readers: middle grade category, and older readers: young adult.
The Sami Rohr Prize for Jewish Literature has been awarded yearly since 2006 by the Jewish Book Council. It celebrates "outstanding writing of Jewish interest." A list of all winners is available.
The Schneider Family Book Awards, which "honor an author or illustrator for for a book that embodies an artistic expression of the disability experience for child and adolescent audiences," have been awarded yearly since 2004. Due to changes at the American Library Association, it is no longer quite as easy to find previous winners; however, at least some can be accessed through this new database tool (this one might even take you right there, although the ALA's links do not, alas, always work). The award further maintains a "Select Bibliography of Children's Books About the Disability Experience," available at the link as a downloadable pdf. No finalists or honor books are listed for the Schenider Family Book Award. (As I have discussed previously, and will discuss again, I am dyslexic from a long line of dyslexics; this award is very personally important to me.)
The Scholastic Asian Book Award, a collaborative effort of the National Book Development Council of Singapore and Scholastic Asia, seeks to honor the excellence and diversity of fiction pertaining to Asia. It is generally awarded every two years; however, despite searching multiple places and spaces for the 2018 winners (or even for a longlist!), I have been unable to turn up anything. 2016 winners are listed in Beyond the Caldecott & the Nobel: Diverse Literary Award Winners 2017; if (or when) I locate this year's winners, I will update.
The books on the Skipping Stones Honors List have won Skipping Stones' honor award; selected books encourage a better understanding of the world's people, cultures, and places. Given the focus of this list, I am including only these "Multicultural & International Books." This portion of the list can also be accessed as a jpg. The books, below, are organized alphabetically by author's surname (or, in the event that no author is listed, by the first word of the title).
The South Asia Book Award seeks to recognize quality children's and young adult literature about South East Asians. The award has been given yearly since 2012. A list of past award winners is available. I've broken up this year award's into picture books, middle grade books, and young adult, listing winners, honor books, and highly commended books in the same thread; because I'm a librarian, it makes more sense to me, though it might not make sense to everyone.
Picture Books
Middle Grade

Winner: Manjhi Moves a Mountain by Nancy Churnin, illustrated by Danny Popovici
Honor Books
Highly Commendable Books

Young Adult
The Stonewall Book Awards, which celebrate "hallmark works in GLBT publishing," have been awarded yearly since 1971; all honored books since 1971 are listed on this massive page (you can sort it, kinda). They are awarded by the Gay, Lesbian, Bisexual, and Transgender Round Table of the American Library Association.
Barbara Gittings Literature Award 2018
Israel Fishman Nonfiction Award
Mike Morgan & Larry Romans Children's & Young Adult Literature Award
The Sydney Taylor Book Award has been presented yearly since 1968 by the Association of Jewish Libraries. It honors "quality Judaic literature" for young folks. It is rather a thorough kind of award; past winners are listed on downloadable pdfs, linked from the main page. 2018 winners and notable books are listed on this pdf. (They really love pdfs.)
Younger Readers
Older Readers (aka Middle-Grade)
Winner: Refugee by Alan Gratz
Honor Books
Notable Books
Teen Readers
The James Tiptree, Jr. Literary Award (named for the science fiction writer James Tiptree, Jr., who was known for deeply understanding women, which might have had something to do with the fact that his real name was Alice B. Sheldon) is awarded to science fiction and fantasy works that explore gender. It has been awarded yearly since 1995, when it was founded at a feminist sci-fi convention.
2018 award winners will be announced in spring 2019; listed winners are from 2017. Information on the winner is available; you can also check out the honor list (previously called the shortlist), the long list, and, finally, a complete list of all contenders.
The Walter Awards, now in their third year, are named for the prolific, multiple-award-winning writer Walter Dean Myers and run by the We Need Diverse Books initiative. For those interested in nominations and what qualifies a book to be a Walter contender, check out WNDB's Walter Award FAQ. An archive of newspaper coverage is available. In immensely exciting news, the award is still growing: plans are afoot to bring it to middle grade and eventually picture books as well.
Teen Category
Younger Readers Category
Carter G. Woodson Book Award
The Carter G. Woodson Book Awards have been presented annually by the National Council for the Social Studies since 1974. The awards celebrate excellence in literature for young people. A list of all winners and honor books is available.
Elementary Level
Middle Grade
Secondary Level
Prior Years
More Information, &ct
"Alice Walker Says Culture of Individualism Needs to Change" from The Daily Northwestern
"Books About Women Don't Win Big Awards: Some Data"—the 2015 article that was, in part, behind my initial information-gathering. You can also read an article from PBS about Griffith's data.
"Books with Privilege Are Also Part of the Diversity Discussion" by Jennifer Baker for School Library Journal
"Can Diverse Books Save Us? In a divided world, librarians are on a mission" by Kathy Ishizuka for School Library Journal
Cooperative Children's Book Center (CCBC) at the University of Wisconsin-Madison. (You should check this out, my grandmother did a ton of work for them wayyy back in the day!)
The CCBC's annual report "Publishing Statistics on Children's Books about People of Color and First/Native Nations Authors and Illustrators" (once again, yay CCBC!)
"Disability and Fiction" by Liana Brooks writing for Uncanny
"Diversity in Book Publishing Isn't Just About Writers—Marking Matters, Too" by Jean Ho for NPR's Code Switch
"Diversity in Publishing" from Ingram
"'Diversity in Publishing' Doesn't Exist—But Here's How it Can" by Chris Jackson
"8 Books that Move Disability from the Margins to the Center" by Kenny Fries for LitHub
"Fictional Disabilities" from Disabilityinkidlit.com.
"The Fries Test: On Disability Representation in Our Culture" by Kenny Fries
"The Fries Test for Disabled Characters in Fiction" and a list of books from Nicola Griffith (it's really rather good, take a look)
Lee and Low has a lot of great resources:
School Library Journal's SLJ Diverse Books Survey and a brief article about the page's launch
Smart Bitches, Trashy Books presents the Ripped Bodice's amazing survey of diversity in the romance publishing industry, here.
We Need Diverse Books is always a good resource for anyone, regardless of age.
"Why Publishing is So White" by Rachel Deahl et al
"Women are Horribly Underrepresented in the World's Top Literary Awards" by Aamna Mohdin for QZ (2016)
"Women write literary fiction's big hitters. So where are their prizes?" by Sephanie Merritt writing for The Guardian
VIDA: Women in Literary Arts
"Wikipedia's hostility to women" by Emma Paling for The Atlantic, 2015, and "Using artificial intelligence to fix Wikipedia's gender problem" by Tom Simonte for Wired (because Wikipedia has problems too)
A coda
I'll try to get out some suggestions, including lots of light-weight diverse books that I have enjoyed this year.