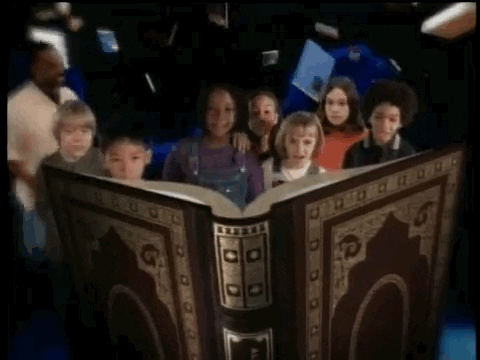 Lists
It's time for this year's best of the best book lists! (And there are so very, very many of them out there!) And so, continuing a now-annual tradition I began in 2016, I've put together a massive list of diverse literary awards, in time, I hope, for your Small Business Saturday holiday shopping, or just in time to give yourself the gift of a few of these awesome books.
Curious about why I put this list together? It began in the flush of a certain Nobel prize, but it's largely about statistics: that there are more animals as protagonists in children's literature than there are children of color; that I, severely dyslexic and likely ADHD, am a selfish sot, and want to see myself represented; that the world in which I grew up—the South Side of Chicago—rarely shows up in literature at all. Representation—of our selves and of our world—is essential.
Finally, a content note: there are a lot of kids' awards here—there are a lot of awards for youth literature!—but the awards herein are not, by any means, limited to youth literature; you should be able to find something for pretty much everyone from these lists.
The American Indian Youth Literature Awards have been presented every two years since 2006. They were presented in 2018 and will be presented again in 2020; I include the 2018 winners in this 2019 list. They are intended to showcase and celebrate "the very best writing and illustrations by and about American Indians." All winners, going back to 2006, can be found at the main link. 2018 winners are discussed in this press release as well as at the main link.
Picture Books
Winner: Shanyaak'utlaax: Salmon Boy illustrated by Michaela Goade & edited by Johnny Marks, Hans Chester, David Katzeek, Nora Dauenhauer & Richard Dauenhauer (Tlingit linguist)
Honor Books
Middle School
Winner: Tales of the Mighty Code Talkers, Vol. 1 edited by Arigon Starr (Kickapoo, creator of Super Indian), and including contributions by Theo Tso (Las Vegas Paiute), Jonathan Nelson (Diné), Kristina Bad Hand (Sičháŋǧu Lakota/Cherokee), Roy Boney Jr. (Cherokee), Lee Francis IV (Laguna Pueblo), Johnnie Diacon (Mvskoke/Creek), Weshoyot Alvitre (Tongva), Renee Nejo (Mesa Grand Band of Mission Indians), & Michael Sheyahshe (Caddo)
Honor Book: The Wool of Jonesy, written & illustrated by Jonathan Nelson (Diné)
Young Adult
Winner: #NotYourPrincess: Voices of Native American Women edited by Lisa Charleyboy (Tsilhqot'in) & Mary Beth Leatherdale
Honor Books

The Marrow Thieves by Cherie Dimaline (Métis)
Love Beyond Body, Space, and Time: An Indigenous LGBT Sci-Fi Anthology edited by Hope Nicholson & including the work of Grace L. Dillon (Anishinaabe), Niigaan Sinclair (Anishinaabe), Nathan Adler (Anishinaabe), Richard Van Camp (Dene/Tłı̨chǫ), Cherie Dimaline (Métis), David A. Robertson (Swampy Cree), Daniel Heath Justice (Cherokee), Darcie Little Badger (Lipan Apache), Gwen Benaway (Annishinabe/Mètis), Mari Kurisato (Ojibwe Nakawē), & Cleo Keahna (Ojibwe/Meskwaki).
Fire Starters by Jen Storm (Ojibwe) & illustrated by Scott B. Henderson & Donovan Yaciuk
The Arab-American Book Award has been presented yearly since 2007 to books celebrating the Arab-American experience. Reading guides are available for some titles. Celebrated titles include adult works (from the scholarly to the popular) as well as works for teens and little folks. Past award winners can be found through the links at the bottom of the main page.
Fiction
The Evelyn Shakir Non-Fiction Award
The George Ellenbogen Poetry Award
Children/Young Adults
I have for the past several years included the AJL's Sydney Taylor Awards; I will include them below, in their own entry, as I have done in prior years. This year, however, I'm going to work to include all the AJL's various literary awards. I'll do so a little differently: I'm going to list them here, with separate headings and information on each award. Happy reading!
The AJL Jewish Fiction Award, included here for the first time, is itself a new award: it was established in 2017. It celebrates works published in English that (extensively) explore Judaism, Jewish identity, history, culture, and more. Press releases are available in downloadable Word format. 2019 winners were announced in early February and are included below.
Going by the list on the AJL's website, the AJL Judaica Reference Awards appear to have been presented first in 1984, and then almot yearly since 1986 (hello, award that is basically my age). The Judaica Reference Award, established by Dr. Greta Silver, celebrates the best in Jewish reference works (which warms this librarian's heart, obvs); the Judaica Bibliography Award, meanwhile, is funded by Eric Chaim Kline and celebrates (and encourages) excellence in Jewish bibliography. Winners are listed on the same page, back to 1984. 2019 is the first time I have included these awards, and I am listing winners and honor books from this year. Additional information on the 2019 winners is available on this pdf.
AJL Judaica Reference & Bibliography Awards, 2019
The Mildred L. Batchelder Award has been presented yearly since 1968 to outstanding children's books in English translation. All winners since 1968 can be found at this link. This award emphasizes publishing houses, letting readers know who is supporting literature in translation and, by extension, a wider understanding of our world.
Winner
The Fox on the Swing written by Evelina Daciūtė, illustrated by Aušra Kiudulaitė, and translated from the Lithuanian by The Translation Bureau. Published by Thames & Hudson, Inc.
Honor Books
The BCALA Book Awards celebrate excellence in literary works for adults by African-American authors. Thus far, I have failed to figure out how long these awards have been given; I will continue to search for more information. In the meantime, selected prior winners and honor books can be located through these press releases.
First Novelist Award
Winner: Malcolm Hansen for They Come In All Colors: A Novel
Fiction Award
Nonfiction Award
Poetry Award
Outstanding Contribution to Publishing
Farming While Black: Soul Fire Farm's Practical Guide to Liberation on the Land by Leah Penniman
The Amelia Bloomer List, which honors the indomitable early feminist Amelia Bloomer, curates a yearly list of recommended feminist literature for all ages. Note that those books listed as best for teens are not necessarily just for teens: many are crossover books, or adult books that appeal to teens. (You'll find these all over your library, basically.) The original list provides extensive information for each title (I only provide title, author, and Top Ten): the information includes ISBN, summary, and rough grade levels. As I did last year, I will list all Bloomer List books, noting if one is in the Top Ten, rather than separating them out.
Early Readers: Fiction
Early Readers: Nonfiction
Middle Grade: Fiction
Middle Grade: Nonfiction
Young Adult Fiction
The Poet X by Elizabeth Acevedo Top Ten
Speak: The Graphic Novel written by Laurie Halse Anderson & drawn by Emily Carroll Top Ten
Fatal Throne: The Wives of Henry VIII Tell All by M.T. Anderson, Jennifer Donnelly, Candace Fleming, Stephanie Hemphill, Deborah Hopkinson, Linda Sue Park, & Lisa Ann Sandell
Damsel by Elana K. Arnold Top Ten
A Girl Like That by Tanaz Bhathena
Girl Made of Stars by Ashley Herring Blake
Someone I Used to Know by Patty Blount
A Heart Is A Body In the World by Deb Caletti
American Panda by Gloria Cho
Finding Yvonne by Brandy Colbert
The Forest Queen by Betsy Cornwell
Ladycastle by Delilah S. Dawson, Ashley S. Woods, et al.
As the Crow Flies by Melanie Gillman Top Ten
Mary's Monster: Love, Madness, and How Mary Shelley Created Frankenstein by Lita Judge (Caitlin's intercession: I don't think this is exactly fiction)
The Lady's Guide to Petticoats and Piracy by Mackenzi Lee
Summer of Salt by Katrina Leno
Learning to Breathe by Janice Lynn Mather Top Ten
Now A Major Motion Picture by Cori McCarthy
Blood Water Paint by Joy McCullough Top Ten
Spinning Silver by Naomi Novik
The Beloved Wild by Melissa Ostrom
Hearts Unbroken by Cynthia Leitich Smith
The Radical Element: 12 Stories of Daredevils, Debutantes & Other Dauntless Girls edited by Jessica Spotswood
Sadie by Courtney Summers
Naondel by Maria Turtschaninoff Top Ten
Young Adult Nonfiction
The Américas Award has been presented yearly since 1993; the next award will be presented in 2020. It celebrates "quality children's and young adult books that portray Latin America, the Caribbean, or Latinos in the United States." All past winners are listed at Award Winners, and you can peruse this annotated bibliography of 2019 winners (it's a pdf). Resources for teachers (also useful for librarians and parents!) are available. You can also follow the Américas Award on Facebook.
Winners
Honorable Mention
Commended Titles
The Asian/Pacific American Award for Literature, aka the APALA Awards, have been presented yearly (in January) since 2003. They recognize excellence in literature about Asian/Pacific Americans. The APALA Awards celebrate works for both adults and youths.
Adult Fiction
Adult Nonfiction
Young Adult Literature
Children's Literature
Picture Book
The Center for the Study of Multicultural Children's Literature has, since 2013 (or maybe earlier—that's the earliest I found on their website), compiled a list of the very best in multicultural children's literature, from picture books through books for teens. I've included it here since 2018. The list is presented the following year; hence, there is as yet no 2019 list, while the 2018 is available, and listed here. Submission guidelines are posted, and the list can also be downloaded as a pdf (check the bottom left corner of the 2018 page). The original list includes considerably more information, including age ranges for materials included, so I strongly suggest heading on over. The CSMCL is an amazing resource, and I totally suggest following it—through its website, its Facebook page, its Twitter feed, and its Pinterest. You won't regret it.
The CABA awards have been presented yearly since 1992. They celebrate the best in literature about Africa for children. Past winners for young children are listed going back to '92; past winners for middle graders and teens are available as well. The CABAs, starting in 2018, also celebrate adult works, generally those with a strong crossover appeal to young/new adults.
Books for Young Children
Books for Older Readers
Best Book for New Adults
Born a Crime: Stories from a South African Childhood by Trevor Noah
The Coretta Scott King Book Awards, which commemorate Coretta Scott King and Dr. Martin Luther King, have been presented yearly since 1970. A complete list of past winners since '70 is available. The awards honor outstanding work by African-American authors and illustrators, with special awards given for new talent, as well as a lifetime achievement award. The Award now maintains a blog.
Author Award
Illustrator Award
Winner: Ekua Holmes for The Stuff of Stars, written by Marion Dane Bauer
Illustrator Honor Books
The John Steptoe Award for New Talent
Coretta Scott King – Virginia Hamilton Award for Lifetime Achievement, 2019
Dr. Pauletta B. Bracey, Professor of Library & Information Science, North Carolina Central University
The Dolly Gray Children's Book Awards honor books "that appropriately portray individuals with developmental disabilities." It is presented biennially by the Division on Autism and Other Disabilities of the Council for Exceptional Children. 2018 winners are listed below; the award will next be presented in 2020.
The International Latino Book Awards have been presented yearly since 1998 as a joint venture of Latino Litracy Now, Las Compadres Para las Américas, and REFORMA (otherwise known as one of two professional membrships I maintain even when I have no money, the other being this one here.) They celebrate the best in Latinx literature, including works in Spanish, English, and Portuguese, as well as mixes and bilingual variants thereof. They are awarded yearly, in September, and have a website available here; a pdf of this year's winners and honor books is also available. (The organizations also celebrate Latino Books into Movies—check those out, too!)
I'm handling this award a little differently than I handle most: beacuse there are so many winners—there are, quite literally, eight pages of award-winners (it's a nine-page pdf), from nine categories and ninety-six subcategories—I am going to link out to the winners, as well as to the main page. The Awards' home page isn't that easy to navigate, but it is worth a look. The International Lainto Book Awards themselves are pretty incredible: they cover the length and breadth of publishing, and draw not only from Usonian works but from works around the Latinx world, including Brazil. That's great, but also can be frustrating: you're definitely not going to find every one of these books at your favorite indie, and it's definitely not going to be on Amazon, either. (If your favorite local indie happens to be the Seminary Co-Op, however, it might be there! You never know.)
In keeping with the spirit of the lady for whom they are named, the Jane Addams Book Awards, given yearly since 1953, honor "children's books of literary and aesthetic excellence that effectively engage children in thinking about peace, social justice, global community, and equity for all people." Prior award winners can be found via several access points, all linked off the award's landing page. And, in case you're wondering: the website has moved! And the language used has changed, just slightly.
Books for Younger Children
Books for Older Children
Winner: Ghost Boys by Jewell Parker Rhodes
Honor Books
The Lambda Literary Awards have been awarded yearly since 1989 for excellence in LGBTQ literature. A complete list of all 2019 award winners is available, as is complete list of 2019 finalists, so happy Lammy reading!
Lammys: Fiction
Lesbian fiction
Gay fiction
Bisexual fiction
Winner: Disoriental by Négar Djavadi & translated by Tina A. Kovar
Finalists
Transgender Fiction
Lammys: Nonfiction
Bisexual Nonfiction
Transgender Nonfiction
LGBTQ Nonfiction
Lammys: Poetry
Lesbian Poetry
Gay Poetry
Winner: Indecency by Justin Phillip Reed
Finalists
Bisexual Poetry
Transgender Poetry
Lammys: Mystery
Lesbian Mystery
Gay Mystery
Lammys: Memoir/Biography
Lesbian Memoir/Biography
Gay Memoir/Biography
Lammys: Romance
Lesbian Romance
Gay Romance
LGBTQ
LGBTQ Anthology
LGBTQ Children's/Young Adult
LGBTQ Drama
LGBTQ Erotica
LGBTQ Graphic Novels
LGBTQ SF/F/Horror
LGBTQ Studies
The NAACP Image Awards have been presented yearly since 1967. The winners and nominees listed below are from the 50th Annual Image Awards Ceremony. I list only literary winners but do suggest checking out the entire spread, provided here by Hollywood Reporter (with winners, nominees included) and here by the NAACP (nominees).
Outstanding Literary Work: Fiction
Outstanding Literary Work: Nonfiction
Outstanding Literary Work: Debut Author
Outstanding Literary Work: Biography/Autobiography
Winner: Becoming by Michelle Obama
Finalists
Outstanding Literary Work: Instructional
Outstanding Literary Work: Poetry
Outstanding Literary Work: Children
Outstanding Literary Work: Youth/Teens
National Jewish Book Awards, 2018
The National Jewish Book Awards, awarded yearly since 1949, celebrate and encourage "outstanding literature in the field" and continued literary production on themes of interest to the Jewish community." In prior years, the Jewish Book Council has maintained a list of all winners; it now appears to have disappeared from the site. (And here's to you, WayBack Machine!)
2019 award winners have yet to be announced (submissions close in early October). All winners listed below are 2018 winners and finalists. The JBC Modern Jewish Literature Award appears again to have been replaced by a Mentorship Award; it now has a name—the Carolyn Starman Hessel Award—and was awarded to Susan Shapiro.
Jewish Book of the Year: Everett Family Foundation Award
Hunting the Truth: The Memoirs of Beate and Serge Klarsfeld by Beate and Serge Klarsfeld and translated from the French by Sam Taylor
Carolyn Starman Hessel Mentorship Award
American Jewish Studies Celebrate 350 Award
Autobiography & Memoir: the Krauss Family Award in Memory of Simon & Shulamith (Sofi) Goldberg
Biography: In Memory of Sara Berenson Stone
Book Club Award: The Miller Family Award in Memory of Helen Dunn Weinstein and June Keit Miller
Children's Literature
Contemporary Jewish Life and Practice: the Myra H. Kraft Memorial Award
Debut Fiction: the Goldberg Prize
Education and Jewish Identity: In Memory of Dorothy Kripke
Fiction: JJ Greenberg Memorial Award
History: Gerrard and Ella Berman Memorial Award
Holocaust: In Memory of Ernest W. Michel
Anatomy of a Genocide: The Life and Death of a Town Called Buczacz by Omer Bartov
Modern Jewish Thought and Experience: the Dorot Foundation Award in Memory of Joy Ungerleider Mayerson
Poetry: the Berru Award in Memory of Ruth and Bernie Weinflash
Scholarship: Nahum M. Sarna Memorial Award
Sephardic Culture: Mimi S. Frank Award in Memory of Becky Levy
Women's Studies: Barbara Dobkin Award
Writing Based on Archival Research: the JDC-Herbert Katzki Award
The Middle Eastern Book Award, which I first added to this list in 2018, honors children's and young adult books that "contribute meaningfully to understanding of the Middle East" (and check their page for the full definition of what constitutes "Middle East" for this award) and has been presented yearly since 1999 by the Middle East Outreach Council. Its sister awards—the Américas Award, the CABA, and the South Asia Book Award—have been on this list since the first year I did it; you'll find them here as well. A list of all winners can be downloaded as a pdf from the site.
Picture Books
Youth Literature
Youth Nonfiction
The New Voices Award is presented in January for the previous year; hence, I will provide the 2018-2019 winner, rather than the soon-to-be-announced 2019 winner. Information on the award is available. Publishing house and award-giver Lee & Low specialize in diverse materials and are an excellent choice to follow for those interested in representative works.
Winner: SD Youngwolf for The Echo Blood
Honor: Patty Cisneros Prevo for Unstoppable: Thirteen Adventures Alongside Athletes With Physical Disabilities
Notable Books for a Global Society is an offshoot of the Children's Literature & Reading Special Interest Group of the International Literacy Association. It honors books which encourage understanding of the world's people and cultures. All winners, including prior years, are available through this landing page. Lists are in pdf format. The 2019 list (also a pdf) includes annotations for each book; it is definitely worth a look. Books are listed alphabetically and pertain to multiple different age ranges (which are noted in the original—for real, head on over). Links below are to Goodreads pages.
The Pura Belpré Awards are named for the trailblazing Puerto Rican American librarian Pura Belpré, who was the first Latina to serve as a librarian in New York City. (There is now a charming picture book about her life, available in both English and Spanish.) The award which honors her "is presented to a Latino/Latina writer and illustrator whose work best portrays, affirms, and celebrates the Latino cultural experience in an outstanding work of literature for children and youth." Past winners of the award, biennial from 1996-2008 and annual since 2009, are listed.
2019 Author Award
2019 Illustrator Award
Rainbow Booklist, 2019
The Rainbow Book List, compiled by the Rainbow Book List Committee of the Gay, Lesbian, Bisexual, and Transgender Roundtable of the American Library Association, provides a list of "quality books with significant and authentic GLBTQ content." Booklists since 2008 (the first year the list was compiled) are available. This year's Rainbow List includes a Top Ten; they're starred on the original, but here I will include the Top Ten in bold, and will note that they are, indeed, part of said 2019 Top Ten.
Tómas Rivera Book Award, 2019
The Tomás Rivera Book Award has been awarded yearly since 1995. It honors the "authors and illustrators who create literature that depicts the Mexican-American experience." All award winners (beginning in 1995) are available as a list; they can also be downloaded as a Microsoft Word document. Awards are given for younger readers, older readers: middle grade category, and older readers: young adult; this year, there are winners listed only for middle grade and younger readers.
The Sami Rohr Prize for Jewish Literature has been awarded yearly since 2006 by the Jewish Book Council. It celebrates "outstanding writing of Jewish interest." A list of all winners is available.
Schneider Family Book Award, 2019
The Schneider Family Book Awards, which "honor an author or illustrator for for a book that embodies an artistic expression of the disability experience for child and adolescent audiences," have been awarded yearly since 2004. Due to changes at the American Library Association, it is no longer quite as easy to find previous winners; however, at least some can be accessed through this new database tool (this one might even take you right there, although the ALA's links do not, alas, always work). The award further maintains a "Select Bibliography of Children's Books About the Disability Experience," available at the link as a downloadable pdf. No finalists or honor books are listed for the Schenider Family Book Award. (As I have discussed previously, and will discuss again, I am dyslexic from a long line of dyslexics; this award is very personally important to me.)
Teens
Middle School
Young Children's Book
The Scholastic Asian Book Award, a collaborative effort of the National Book Development Council of Singapore and Scholastic Asia, seeks to honor the excellence and diversity of fiction pertaining to Asia. 2018 award winners are listed below; I could not find Goodreads links, so have simply noted the winners.
Grand Prize Winner: Wing of the Locust by Joel Donato Jacob
Runners-Up

Red Eyes by Varsha Seshan
Blue2 by Yuet Lan Dora Tsang
The books on the Skipping Stones Honors List have won Skipping Stones' honor award; selected books encourage a better understanding of the world's people, cultures, and places. Given the focus of this list, I include only these "Multicultural & International Books." The books, below, are organized alphabetically by author's surname (or, in the event that no author is listed, by the first word of the title).
The South Asia Book Award seeks to recognize quality children's and young adult literature about South East Asians. The award has been presented yearly by the South Asia National Outreach Consortium since 2012; it's based out of the University of Wisconsin-Madison. A list of past award winners is available.
Winners
Honors
Highly Commended Books
Highly Commended Picture Books
The Stonewall Book Awards, which celebrate "hallmark works in GLBT publishing," have been awarded yearly since 1971; all honored books since 1971 are listed on this massive page (you can sort it, kinda). They are awarded by the Gay, Lesbian, Bisexual, and Transgender Round Table of the American Library Association.
The Barbara Gittings Literature Award
Israel Fishman Nonfiction Award
Mike Morgan & Larry Romans Children's & Young Adult Literature Award
Winners
Stonewall Honor Books in Children's & Young Adult
The Sydney Taylor Book Award has been presented yearly since 1968 by the Association of Jewish Libraries. It honors "quality Judaic literature" for young folks. It is rather a thorough kind of award; past winners are listed on downloadable pdfs, linked from the main page. 2019 winners and notable books are listed on this pdf. (They really love pdfs, including this press release.)
Younger Readers
Older Readers
Teen Readers
Manuscript Award Winner
A Corner of the World by Jennifer Littman
The James Tiptree, Jr. Literary Award (named for the science fiction writer James Tiptree, Jr., who was known for deeply understanding women, which might have had something to do with the fact that his real name was Alice B. Sheldon) is awarded to science fiction and fantasy works that explore gender. It has been awarded yearly since 1995, when it was founded at a feminist sci-fi convention.
2019 award winners will be announced in spring 2020; listed winners are from 2017. Take a look at this year's winner and honor books; meander over to the Award database for even more, from multiple award years. See everything suggested for the award with the Recommended list, which includes rationale. (Note that books can be recommended by anyone.) The awards page includes information about each book, as well as a discussion of why it was chosen.
The VLA Graphic Novel Diversity Award appears on my list for the first time this year; I discovered it through the chatbox in a GOBI-sponsored webinar about diversity and inclusion in the (academic) library collection. It's a remarkable award, one focusing entirely on graphic works—and how I wish that there were more awards like this one, because graphic works are sorely underappreciated and underutilized. The award, which was first presented in 2015, celebrates diversity in graphic novels; for more information, including an extensive and thoughtful discussion of diversity in the context of the award, check out their page.
The VLA Graphic Novel Diversity Award celebrates works by publication year. Nominees for the prior year are due early in January of the following; the award itself is announced in August, so the awards here are from 2018, while 2019's will be announced in August 2020. All works were published in said award year. I'm going to sing out the Overfloweth books here: I love it! It's basically the greatest way of saying here is our amazing longlist that I've ever seen. Thank you for making my day, Virginia Library Association.
Adult
Winner: Bingo Love by Tee Franklin & Jen St-Onge, et al
Honor Books
Overfloweth
Youth
Winner: Meal by Blue Delliquanti & Soleil Ho (published by Chicago's own Iron Circus Comics!)
Honor Books
Overfloweth
The Walter Awards, now in their fourth year, are named for the prolific, multiple-award-winning writer Walter Dean Myers and run by the We Need Diverse Books initiative. For those interested in nominations and what qualifies a book to be a Walter contender, check out WNDB's Walter Award FAQ. An archive of newspaper coverage is available. This year's Walters include books for teens and middle-grade readers.
Teen Category
Winner: The Poet X by Elizabeth Acevedo
Honor Books
Young Readers Category
Winner: Ghost Boys by Jewell Parker Rhodes
Honor Books
Carter G. Woodson Book Award
The Carter G. Woodson Book Awards have been presented annually by the National Council for the Social Studies since 1974. The awards celebrate excellence in United States young people's literature depciting ethnicity. A list of all winners and honor books is available.
Elementary Level
Middle Level
Secondary Level
Industry Statistics
Very Selected Resources