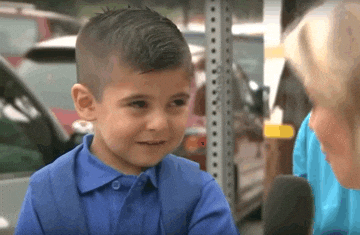 It's been a year, amirite?
To be honest, it's almost harder to take stock of this year than it was to take stock of 2020. I'm deeply grateful for vaccines, and have now had three doses of Pfizer's COVID vaccine. The second was scary (I almost fibrillated); the third was a doozy (I could barely move for three days). The fourth, whenever it comes, will also be a doozy. But, since my immune system has never worked the way other people's immune systems apparently function, I both know that my reactions will suck—and know I won't make it without that vaccine. (This is not a great time to be a chronically ill public services librarian, to be honest.)
This has also been, for me, a year of reckoning with (ill) health. Mine has always been a disaster, and now, after spending thirty years trying to get help, I've learned that my ankles are chronically damaged due to a sports injury from, most likely, back when I was four years old. (My pediatrician sucked.) My fibromyalgia diagnosis followed short on my chronic ankle injury's heels (ha, ha), meaning that for the first time in my life I have an actual word for the debilitating pain flares I've been living with since I was a teenager, if not before. (It also turns out that my spine's not made right, but hey, I guess we all gotta have some genetic spice. Thanks ancestors!) My mother also had two knee replacements—and, between that and other injuries, I've spent a lot of my year caregiving.
But, in this wash of horror and drudgery and medical bills, I've also had some incredible bright spots. Meat for Tea published my flash essay, "Hoppin' John," in Raw, otherwise known as volume 15 issue 4. I was one of five co-authors on a (very short) publication about public services in academic libraries during the pandemic, and published thirteen (!) reviews in Third Coast Review. (Which is despite the fact that my fall felt like a lengthy pain flare, and I had little or no energy for anything at all.) And, of course, I've finished up Novel in a Year through StoryStudio, have a nearly-completed second draft, and am taking additional writing classes—including this, which is hella fun—as I go along. It's actually been a pretty incredible year for me, on the page.
It's been a Year, good folks. I'm going to try to read more next year, because my concentration has been garbage. I want to watch Barbarians again, because I fucking loved it. I'm probably going to watch the second season of Bridgerton, even though I didn't make it through the first. (Or not.) I'm going to hang out a lot with Elvis, who's one of the smartest cats I've ever known, and also the most cheerful (as well as being a total pistol). I'm going to finish up that second draft, and start drafting something else.
But, most of all? I'm going to work on staying healthy, and safe. And I hope, wherever you are, that you'll be safe, too.
because it's a lot:
I did some book reviews here, this year, including these:
general book reviews this year
On Re-Reading Elizabeth Hoyt's Maiden Lane series, January 2021
Reluctant Royals: A Princess in Theory, February 2021
Sight Lines, March 2021
Cowboys of California: A Cowboy to Remember, March 2021
The Lotus Palace, April 2021
The Jade Temptress, May 2021
The Liar's Dice, May 2021
the saddest angriest black girl in town, August 2021
Hogarth Shakespeare: Vinegar Girl, September 2021
On Debby Tung's Book Love & the joy & romanticization of books, September 2021
Tommy Cabot Was Here (The Cabots Book 1), September 2021
The Sealey Challenge 2021
(and I think there's one missing?)
Third Coast Review publications