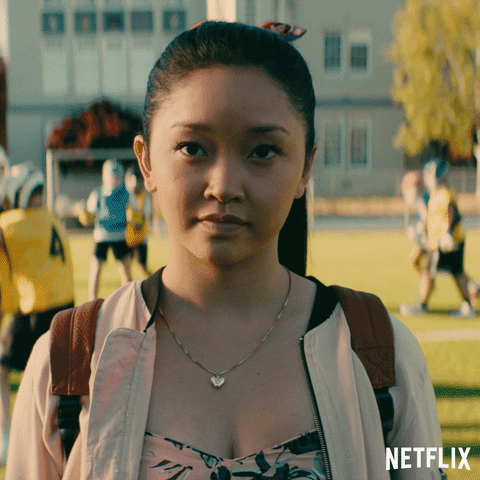 It's now early September, which means that for most of us, school's back in session, and has been for between two weeks and a month. It's even back fully in person and "normal" for a lot of us, though I don't know how long that will last. (I think it could last quite well—if folks are diligent about masking, and if everyone's vaccinated. I don't think that will be common.) But this isn't a normal year, and our students have been changing faster than our academic world (and our notions of what they should be), and this year, they're a little more lost than usual. Helping them find their way is on every one of us, whether we rise to meet that challenge or not.
So I'm cynical as hell, and while I know that a lot of us will, individually, rise to meet that challenge—or, as so often happens in academe, will metaphorically set ourselves on fire to serve as beacons for our students—I don't have much confidence in the academic engine as a whole when it comes to the same thing. I think there's a lot of stuff we could do to make it better, though, and so rather than screaming at the wall or lighting myself on metaphorical fire in a committee meeting, I'm going to spell some of it out here.
Our second-year students are, as a couple of people have put it, first years themselves. Except they're not! And they're super, duper aware that they aren't first years, because they're SOPHOMORES, they know SO MUCH and are very experienced and know all about everything because this isn't their first rodeo, don't you know. (But where is the bathroom?) We have to figure out a way to help our second-years figure out where they are and how they do things without making them feel like they're being babied or turned into first-years all over again, because they're right: they are absolutely not first-year college students. But they are novices at this game of let's-pretend-everything's-normal, and even though we are, too, we need to figure out ways to incorporate on-campus survival skills into their classes—without making them feel like they're being treated like the first year students.
Our first-year students are in a bind too. Their last two years of high school were largely, or entirely, online. Many of them haven't physically sat in a classroom since March 2020. They may or may not have felt particularly comfortable in their classrooms even back in the day, which also holds true for their libraries. Library anxiety is a real thing, compounded by racist and classist structures that persist throughout libraryland, even if we pretend they aren't there. (Pretending is the fucking worst because it enables the casual classism and white supremacy to continue. If we as library workers pretend it's not real, then we can't see it! Right?!) And, let me be clear: very few students graduating from the Chicago Public Schools system have had a librarian. Fancy-pants public schools on the North Side have librarians, sure. But most of our students aren't North Siders. They're from the South and West sides, traditionally and actively marginalized and defunded by those in power. They have little or no experience with school or academic libraries, and it's up to us to make them feel comfortable coming in now.
I'm not entirely sure what the "right" way to orient students to life on campus in the time of COVID-19 is. I do think that we should be shaking up orientation classes, talking about survival skills during pandemics and about keeping ourselves as mentally healthy as possible in these strange and frightful times. We should be preparing all our students for the world they're going to inhabit, which will likely include masking for some time to come. We as academic professionals also need to figure out ways to deliver services in ways that students can reach even in times of pandemic—without, of course, falling into the trap one of my graduate school professors warned about, and always grasping at the newest shiny tech because The Kids These Days™ use all that stuff! (As he warned us, the kids these days will 100% see through that game. Which is something I'm worried about as I consider whether or not to start a library TikTok.)
Academic year 2021-2022 is going to be hard as hell. The first two weeks have already been a nightmare for me. But it's on us, every single one of us who works in academe, to help our students through this mess, and that's going to involve a lot of changes for everyone.