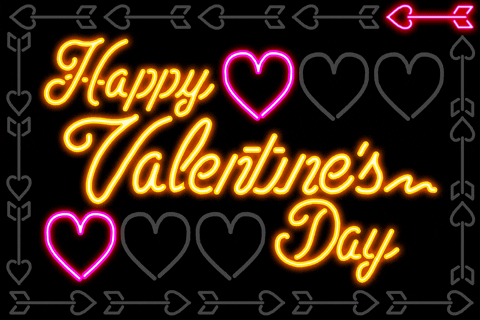 I'm a voracious romance reader. I'm also not a particularly romantic person (nothing quite like instalove to make me hysterical!), and when I tried to put together a list of books for today, figuring I could (I mean, I read romance, for crying out loud!), I realized it just wasn't going to happen. Last year's booklist was for Galentine's; today, the day after Valentine's, I'm going to do a few books about friendship, and special people—inspired in part by one of my students, who brightened my day considerably. (And if she stumbles across this blog: I love Persepolis too!)
content note: part i
The books below are a mix of young adult and adult works; I've tried to make sure that a wide variety of backgrounds are represented, and that there are at least some #OwnVoices narratives present. The young adult works I've selected are, I believe, works that will easily transfer to adult readers.
Saints and Misfits by S.K. Ali covers difficult territory, including sexual assault—and also explores the power of family and friendship.
Six of Crows and its companion, Crooked Kingdom, by Leigh Bardugo, are adventure and romance tied together, and celebrate found families and the love that binds us together, even if we sometimes don't realize it.
Karen Memory by Elizabeth Bear celebrates found families.
My Sister, the Serial Killer by Oyinkan Braithwaite is a dark comedy that explores the bonds between sisters—and just how far you'd go to keep yours safe, no matter what.
The Diviners series, by Libba Bray, is a tale of rising dead, desperate action, and the strength of love between found families and friends.
The Good Luck Girls by Charlotte Nicole Davis includes families both blood and found, as a group of young women rely on each other to escape their untenable situations.
The Paragon Hotel by Lyndsay Faye explores family, found, created, and otherwise.
You're Welcome, Universe by Whitney Gardner offers a tender portrait of the friendship between two intense young women.
Dread Nation by Justina Ireland is a post-apocalyptic story of zombies and structural racism, sure, but it's also a story of found families and the bonds of love and friendship that we might not even have seen coming, all of which is continued in its squeal, Deathless Divide.
Unmarriageable by Soniah Kamal, a reworking of Pride & Prejudice set in Pakistan, celebrates the love and closeness between women even as it works towards its inevitable (and wonderful) conclusion.
Darius the Great Is Not Okay by Adib Khorram explores not only our familial inheritances—including things like depression—but also the ties of love and loyalty that bind us, and make us stronger.
The Downstairs Girl by Stacey Lee is an adventure, and a mystery (who are Jo's parents??), but it's also a love letter to family and those who love us.
Under a Painted Sky by Stacey Lee brings together two young women from very different backgrounds, who survive the rigors of the old West by cunning, trickery, and their close friendship.
Sawkill Girls by Clare LeGrande, set on an island of horror, shows us the strength and power in women's and girls' friendships, which are, it tells us, sometimes the only thing that can save the world.
Uprooted by Naomi Novik has romance and adventure and dark sorcery—but it also has a fierce, abiding friendship between two young women, the heroine and her best friend.
Spinning Silver by Naomi Novik explores the historical (and contemporary) realities of antisemitism in a fantastical land bridged between winter and the world we know—but it is also the story of the intense love of families, both blood and forged, and of how kindness and love can be repaid in spades to create something even better.
Dealing in Dreams by Lilliam Rivera is a rough, wild ride, a rawboned adventure in the apocalypse—but it's also a story of love and friendship, whether or not its heroine, Nalah, always wants to admit that such things are possible.
The Boneless Mercies by April Genevieve Tucholke is violent, dark, and adventurous, and tells the story of loyalty and love in a found family.
The Bird King by G. Willow Wilson takes readers to the Alhambra at the end of its glory and then to the ends of the earth and beyond—and, all the way, it explores the intense platonic love in the friendship between a courtesan and a mapmaker.
Pride by Ibi Zoboi is a retelling of Pride and Prejudice, set in Brooklyn—but it's also a story of love and friendship between sisters and found families.
content note: part ii
These novels, now, are largely middle grade and elementary, and celebrate that love one finds in families and close friendships. There are a lot of works out there; this is a small sampling, and, as always, includes #OwnVoices narratives.
They Call Me Güero by David Bowles explores life, family, and friendship along the Mexican-American border.
The Treasure of Maria Mamoun by Michelle Chalfoun explores found family—and a treasure map.
Stella Díaz Has Something to Say by Angela Dominguez follows Stella Díaz as she adjusts to a new country and a new city and a new language, with the help of her family and of her new friend.
You Don't Know Everything, Gilly P.! by Alex Gino follows Gilly P., who thought she had the whole world figured out, as a new sibling—and new friends—teach her more about the world, and herself.
Macy McMillan and the Rainbow Goddess by Shari Green follows Macy as her world changes (a move! a stepfather! annoying twin stepsiblings!) and as she builds a close friendship with Iris, the 80-year-old next door.
Dactyl Hill Squad by Daniel José Older follows Magdalys Roca through a dinosaur-filled, draft-riot-torn New York City as she must race the clock—and the Confederates, and the structural racism—to save her found family before it's too late.
Strange Birds: A Field Guide to Ruffling Feathers by Celia C. Pérez follows a disparate group of middle-grade folks build a sisterhood during one wild summer.
content note: part iii
these are picture books! and very easy readers! which is likely super obvious.
Across the Bay by Carlos Aponte is about family, and also place, and those illustrations are stunning. It's set in Aponte's native Puerto Rico.
I've Loved You Since Forever by Hoda Kotb & Suzie Mason celebrates the love of a parent for their child.
Auntie Luce's Talking Paintings by Francie LaTour is the story of love of family and of place, and how we carry both with us, no matter where we go. (Note that there are too many words per page for the very youngest of the littles.)
Drawn Together by Minh Lê & Don Santat shows how art bridges language when a boy and his grandfather meet.
Alma and How She Got Her Name by Juana Martínez-Neal celebrates family as Alma and her father go through each of the loved ones honored in Alma's name.
Mango, Abuela, and Me by Meg Medina & Angela Dominguez shows not only how love—and hard work—can bridge gaps, but also demonstrates ways in which we can learn another language—or help someone learn ours.
content note: part iv
because I can't resist something about the biology and social constructs of love.
Marriage, A History: How Love Conquered Marriage by Stephanie Coontz is the book for you if you've ever wondered about Traditional Marriage, or the ways in which marriage has changed over the years. (Hint: it's a lot.)
The Evolution of Beauty: How Darwin's Forgotten Theory of Mate Choice Shapes the Animal Word—And Us, by Richard O. Prum, doesn't just explore how beauty and attraction work among other animals—it also delves into the ways in which it functions among humans.
The Social Sex: A History of Women's Friendships by Marilyn Yalom is overly focused on women's histories from western Europe and the United States, but it provides a rich historical exploration of said friendships.