In what was probably the best decision, last-minute or otherwise, that I've made in a while, I took myself (and my mother) to see Renée Fleming and an excellent cast in The Light in the Piazza at Lyric Opera of Chicago. Pretty much all our local media has spent the entirety of The Light in the Piazza's Chicago run extolling the production, from the singers and the orchestra to the production and its gears, and I can definitively say I know why. It was a fantastic show.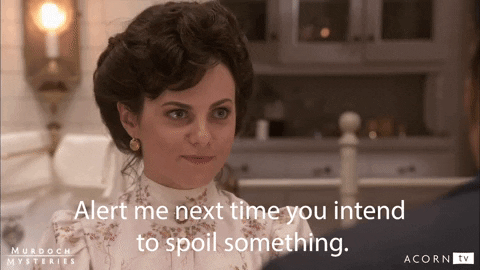 There was only one thing about The Light in the Piazza that didn't work for me: the Southern accents. Both Margaret (the incomparable Renée Fleming) and Clara (the luminous Solea Pfeiffer) had these accents that I think were supposed to be generic Southern but were not. How can I tell you that they weren't? Well, my mother's people are from an area not so far from the Johnsons' fictitious home somewhere in Winston-Salem, North Carolina. They've been camped out in Brunswick and Mecklenburg Counties since the seventeenth century, and their accents are those of the landed gentry of the region. It is the same class to which I presume Margaret and Clara Johnson, wife and daughter of a cigarette baron, belong, though the Johnsons may well have come rather more lately to it than did my family. The accent sounded like a bastardized Texas drawl, not at all the (cloyingly) elegant North Carolina-Virginia accents I've heard all my life.2
Those accents were, perforce, a mess. I assume the Italian was a mess too—it sounded rather like an American fantasy of an Italian accent, which was perhaps the point?—but I speak Spanish and a nominal bit of French, and am not qualified to speak to Italian accents of any kind. But those accents—particularly the Southern ones—were really the only part of the show that didn't work. Everything else fit together flawlessly, an intensely emotional—and also hilarious—outing on the final Sunday of 2019. Because it was hilarious, at least for me. I should note, here, that I'm not one for instalove. I mean, if you met five minutes ago on the stairs in the piazza, guess what? it's not love. It's lust, which is all about chemicals. I confess to being cold, but seriously, there's a difference between lust and love. (My Southern grandfather, on the other hand, was totally a romantic who believed in love at first sight.)
The declarations of instalove, perforce, made my day. They were hilarious. The more Rob Houchen as Fabrizio Naccarelli careered around proclaiming eternal devotion, the more I laughed. (Apparently I was also wheezing. I hate warm spell in winter.) I should note, here, that Houchen absolutely deserved his ovation: he was fantastic! I just happen to find instalove hilarious. (I mean, I also laughed until I literally sobbed at the Jacobean revenge tragedy 'Tis Pity She's a Whore, so I sometimes have odd reactions.) Eric Sciotto and Suzanne Kantorski, as Fabrizio's Lothario brother Giuseppe and his scheming sister-in-law Franca, were absolute gems, and they played their hearts out, throwing themselves around—and at each other and anyone else in the vicinity—with abandon. (Those have to be incredibly fun parts to play.) Marie McLaughlin, as Signora Naccarelli, not only emoted her heart out but provided snarky commentary, usually prefacing it by noting that she doesn't speak English but she's just got to explain what's going on. Alex Jennings as Signor Naccarelli hit just the right notes, of smarminess and gentility and élan. (He was very charming.)
At its heart, I think that The Light in the Piazza is Margaret and Clara's story—Clara, as she claims her own future, and Margaret, as she wrestles with the ghosts of the past and of the futures that might have been. Fleming and Pfeiffer took full command of those women, giving them depth and emotion and soul. We are told, first in insinuations and then outright, that Clara is special, that she isn't quite like other women her age due to an accident with a horse. I'm not sure if it is simply the power and magnetism of Pfeiffer's take on her role, or even if it is the way in which Pfeiffer and Fleming work together, but I came away feeling strongly that poor Clara is sheltered, to be sure; naïve, without a doubt; probably prone, due to that accident, to blinding headaches and panic attacks—but otherwise, more or less normal. Certainly her reactions—including panic, when she's surrounded by randos in the piazza at night, and fury, when Franca's hitting on her man—strike me as rather normal, especially for someone who obviously tends to fire where I am ice. Whatever Clara's differences, she is a powerful character, one determined to seize the day, and, with it, her life, escaping into a new and different future.
I made the last-minute decision to attend The Light in the Piazza for one reason above all: Renée Fleming. The first—and, until now, only—time I had seen Fleming perform was at Krannert Center for the Performing Arts, when I was in graduate school. She'd been in town for master classes, and after performed lieder and song cycles for us. I had no idea what to expect, and slid into the last seat in the nosebleed section—and her warmth and stage presence reached all the way up to my seat, filling the auditorium just as surely as her marvelous voice. Fleming's performance was stunning, of course—but she was also kind, and gracious, and took the time to talk about the wonderful young people who'd been at her masterclass. (Some of them were around me, crying, because her words meant so much to them.) I didn't want to miss her performing as Margaret Johnson, and she was every inch the magnetic figure I'd expected, filling up the Civic Opera House just as she had filled up Krannert.
Fleming's Margaret Johnson is larger than life, but also painfully human. She's sheltering her daughter, though Clara definitely sees more than her mother thinks. She's coping with a distant, and decidedly unlikable, husband.3 Life has made her considerably harder than her daughter; it's also left her deeply lonely. Fleming moves, deftly, from Obnoxious American Tourist to something much deeper, letting the audience in, crack by crack, to her life and her fractured marriage. I'm pretty sure she's also ruined the role of Margaret Johnson for me: she's pretty much going to be The Ultimate Margaret Johnson, no matter who else I may someday see in the role. I'd say don't miss her!, but, of course, the production's moving on, and it might be a wee bit difficult to follow.
Lyric, much like the Chicago Symphony, has to be the best of the best, from their orchestra to their ushers. (Their ushers are always marvelous.) The orchestra was terrific, of course, though much smaller than usual: The Light in the Piazza's built for a pocket-sized Broadway orchestra, not the normal opera pit fare. (Gives everyone more room, however!) Kimberly Grigsby conducted this production, and I can't tell you how exciting it is to see a woman in the pit. It's 2019, and it shouldn't be rare, but I think this might be the first time I've actually attended a professional performance conducted by a woman. It's impossibly huge, and it shouldn't be, and I did my share of screeching when I realized that the conductor really was a woman. It really was a hell of a production, folks.
I was a little worried, before the production started, that I wouldn't be able to set aside disbelief (or dislike of instalove) for the duration of The Light in the Piazza. (Obviously I forgot my wild love of Into the Woods and live theatre, or else I just assumed that I can only suspend disbelief when it's 100% absurd, like Into the Woods or your average opera.) This was a patently ridiculous concern: I had a wonderful time, and instalove is hilarious, but it can also be really moving, when I'm not wheezing and laughing at its shenanigans. It was a fantastic performance, a delight to see and, I think, a joy in which to perform, and I'm so glad I made a somewhat last-minute decision and actually went.
1 By "last-minute," I mean I bought the tickets on December 26th, after studying seating charts for a couple of days. I do little or nothing truly last-minute.
2 It is only fair to note that I have a complex emotional reaction to Southern accents, most of it not positive, but it is also frustrating to hear them misrepresented. It's an awkward mix.
3 I wanted to serve Roy Johnson with divorce papers, or maybe punch him, but I think that was probably the point?
On Light in the Piazza