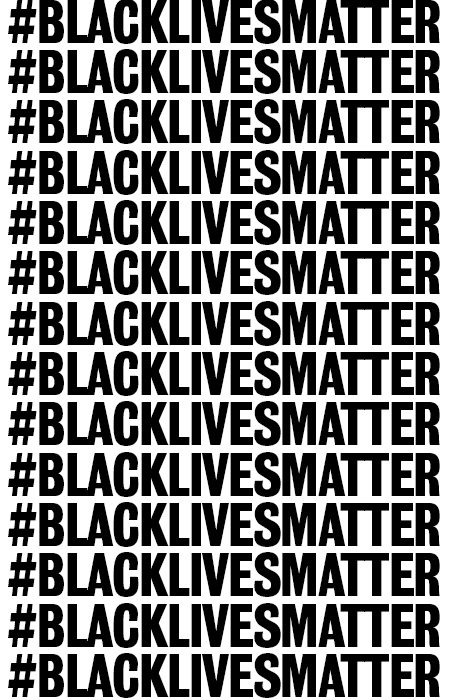 Maybe you've seen The Hate U Give in theaters; maybe you've read Angie Thomas's multiple-award-winning young adult novel. Either way, perhaps you are interested in some nonfiction to accompany it: excursions into the world that created The Hate U Give, as well as Black Lives Matter, and into the ways in which we might be able to take a stand for something better, and for a more just America. (And in case you're wondering: this time, the fiction—and poetry—will be on a separate list.)
Reconstruction—and the horrible hash we made of it—is one of the places our story starts. In We Were Eight Years in Power (which, I'll be honest, I thought referred to having a decent human being as president for eight years), Ta-Nehisi Coates takes us through the wreckage of Reconstruction—and also the hate and racism following the election of that decent (and very moderate) human being, Barack Obama. Wondering about pre-Civil War? The Half Has Never Been Told: Slavery and the Making of American Capitalism, by Edward E. Baptiste, delves into the ways in which slavery has formed the American economic structure. Drew Gilpin Faust's This Republic of Suffering: Death and the American Civil War, meanwhile, covers not only the Civil War but the ways in which African American soldiers were treated by the South.
Step into the history—and present life—of racist, anti-Black ideas in the United States with Ibram X. Kendi's National Book Award-winning Stamped from the Beginning: The Definitive History of Racist Ideas in America, then travel through the history of racist laws—including housing law—with Richard Rothstein's The Color of Law. Are you curious about the Fourteenth Amendment, and why it was essential to write birthright citizenship into the Constitution? Then read Martha S. Jones' Birthright Citizens: A History of Race and Rights in Antebellum America, a tour through the history of denying people citizenship based upon the color of their skin.
Maybe your interest lies more in law enforcement—the policing, as it were, of black bodies. In Policing the Black Man, edited by the one and only Angela Davis, follow legal scholars and criminal justice experts through everything from racial profiling and implicit bias to mass incarceration. Read The New Jim Crow: Mass Incarceration in an Age of Colorblindness for the ways in which the old continues to thrive in the so-called new. In Chokehold: Policing the Black Man, former prosecutor Paul Butler delves into the ways in which our criminal justice system works as it was intended (something that was also discussed after Van Dyke was found guilty in Chicago): to harass and surveil black men. (If you enjoy Butler's writing style, you may also like Let's Get Free: A Hip-Hop Theory of Justice—which happens to have come out of Butler's own experience of being racially profiled.) Trace mass incarceration with James Forman, Jr.'s Pulitzer-winning Locking Up Our Own: Crime and Punishment in Black America as well as with Elizabeth Hinton's From the War on Poverty to the War on Crime: The Making of Mass Incarceration in America.
Starr isn't just in a different world when she's at school: she's under different rules than any of her white classmates. Learn more about those rules–and the ways in which Black girls are profiled—with Monique Morris's Pushout: The Criminalization of Black Girls in Schools. (Do you remember when this kid was arrested for a harmless science project? I mean, I've done the same thing a million times. But I have the face of an Irish peasant.) Black women, Indigenous women, and other women of color have long faced higher incarceration and police brutality, an issue discussed in Andrea J. Richie's Invisible No More: Police Violence Against Black Women and Women of Color. Interested in some of the ways in which policing, domestic violence, and racism intersect? You may want to read Arrested Justice: Black Women, Violence, and America's Prison Nation, by local Chicago professor Beth Richie, as well as her earlier book Compelled to Crime: The Gender Entrapment of Battered, Black Women. Wondering about the ways in which Black women's emotions are policed, both metaphorically and literally? You may be interested in Eloquent Rage: A Black Feminist Discovers Her Superpower, by Brittney Cooper. (And if you're curious about why that's important, well, just remember the coverage of Serena Williams at the U.S. Open.)

Maybe your interest is in Black Lives Matter, and in what came before. I Am Not Your Negro, the award-winning documentary built around James Baldwin's final, unfinished, tale, is a good place to start explorations. Take a whirlwind tour of the movement with The Making of Black Lives Matter: A Brief History of An Idea. Patrisse Khan-Cullers, one of the women who founded Black Lives Matter (because it was three women), tells her story in When They Call You A Terrorist: A Black Lives Matter Memoir. One of the journalists who covered protests ranging from Ferguson to Baltimore (and beyond) tells the story of life inside the heavily policed (and silenced) world of black men in "They Can't Kill Us All": Ferguson, Baltimore, and a New Era in America's Racial Justice Movement. In Nobody: Casualties of America's War on the Vulnerable, From Ferguson to Flint and Beyond, Marc Lamont Hill argues that everything from policing Black men (and criminalizing teenage Black science students) to poisoning Black children with leaded water, is part of the same thing.
The Black Power Movement hit the scene in 1966, and in Black Power 50, a series of essays and photographs will take you through the movement, from its arts and cultural components to its radical activism. Keeanga-Yamahtta Taylor (who, by the way, won a Lammy this year for How We Got Free) takes readers through structural racism and prejudice as well as the struggles to overthrow them in From #BlackLivesMatter to Black Libration. Follow Angela Davis through more than one struggle for freedom with Freedom is a Constant Struggle: Ferguson, Palestine, and the Foundations of a Movement. Now, are you wondering about the ways in which the right to vote is being, and has been, eroded since the destruction of the Voting Rights Act? Carol Anderson's One Person, No Vote: How Voter Suppression is Destroying Our Democracy is a good place to start.
Maybe you're curious not just about The Hate U Give on screen but on-screen and media representations of Black men and policing more generally. In that case, if you are also in the mood for some good academic writing, Jared Sexton's Black Masculinity and the Cinema of Policing may be of interest to you. Similarly, Miles White's From Jim Crow to Jay-Z: Race, Rap, and the Performance of Masculinity delves into the ways in which Black masculinity is performed—and reduced to stereotypes—throughout popular culture. Visit men's lives (rather than their stereotypes) with No Ashes in the Fire: Coming of Age Black and Free in America by Darnell Moore and Invisible Man, Got the Whole World Watching: A Young Black Man's Education by Mychal Denzel Smith. Award-winning novelist Jesmyn Ward grapples with the losses wrought by systematic racism in Men We Reaped, while in the collection she edited, The Fire This Time: A New Generation Speaks About Race, Ward and other thinkers and writers tackle the realities of race—and racism—in contemporary America.
Finally, it's hard to finish off an article about racism (including the structural kind) without delving into issues of race and racism and us white people. Ijeoma Oluo's So You Want To Talk About Race is a good place to start. Robin DiAngelo's White Fragility: Why It's So Hard for White People to Talk About Racism is another. Michael Eric Dyson travels systematic racism and possible paths forward in Tears We Cannot Stop: A Sermon to White America and What Truth Sounds Like: Robert F. Kennedy, James Baldwin, and Our Unfinished Conversation About Race in America.
Elizabeth Gillspie Mcrae forces us—or, at any rate, liberal white women like me—to confront one of our ugliest ongoing episodes with Mothers of Massive Resistance: White Women and the Politics of White Supremacy. Carol Anderson, she who wrote One Person, No Vote, tips the idea of racialized anger on its head in White Rage: The Unspoken Truth of Our Racial Divide. (Want a version that's suitable for your teen? Try We Are Not Yet Equal.) And, as always: remember that whiteness itself is a construct, and that we've been allowed into it only slowly, something Nell Irvin Painter discusses in The History of White People.
This isn't, as you've no doubt noticed, quite my usual booklist: I always include fiction. So I'll finish with something slightly different: fiction is coming, you see—there's even a list started—but it is not, at the moment, quite ready (I haven't had the emotional reserves needed to write two-second synopses, apparently), and The Hate U Give is also a wee bit different than some movies (or books, for that matter): it's something that, for many of us, should lead to interrogation of our society, and of our role within it. Because what is good fiction, but a mirror to the world that forces us to see what is happening a little more clearly?
And that, of course, is also why a list of fiction will be forthcoming.