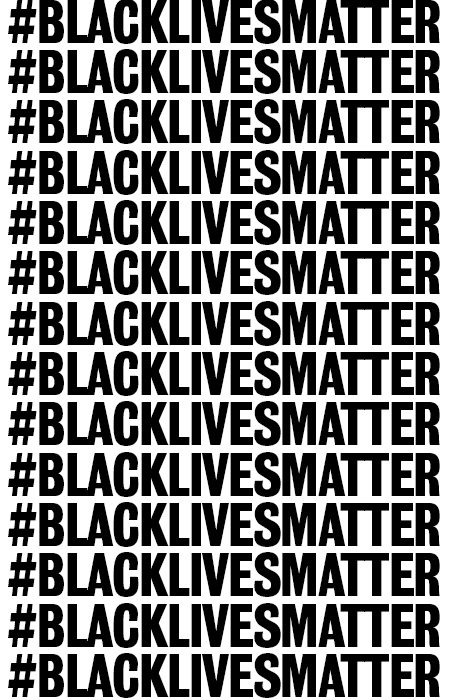 Are you, o reader, from the United States? If so, there's a fairly decent chance you've heard about our latest fatal police shooting in Chicago,1 and the subsequent police "action" (or riot) at the impromptu protest. If you aren't from Chicago, you might assume it happened in a bad neighborhood, the sort of place where "those things" happen. You'd be wrong: South Shore is a good neighborhood. It's also painfully close to home, for me. You see, I'm a Hyde Park native; the fatal shooting happened less than four miles away from where I grew up.
There's little better than a fatal shooting on one's own turf to drive home the danger with which so many of my friends and neighbors live on a daily basis. I learned, when I was in grad school, that my own dark eyes—pretty much the only thing I have that isn't stereotypically Irish—can, in some places, mark me out as other. But the truth is, in Chicago nobody gives a damn about dark eyes on an Irish face, and I can move much more freely thanks to the privilege afforded me by my race, my ethnicity, and my continued performativity of class, never mind that, as an educated and underpaid millennial, I might never regain my place in said class. In any case, as a white woman, regardless of my current or former social or financial class, there are a lot of things I won't live, but I can damn well suggest books that might delve into our current (and former) situations in this country.
There are, whether we want there to be or not, racial disparities in policing.2 Take a trip through the ways in which one group of Americans are policed with the essay collection Policing the Black Man. Delve into mass incarceration with The New Jim Crow, then trace the history of tough policing in the Black community with Locking Up Our Own. Delve about our history of racist ideas (and ideals) with the National Book Award-winning Stamped from the Beginning. Wondering about how we ended up with such a segregated city? Check out The Color of Law: A Forgotten History of How Our Government Segregated America. Wondering about our unfair housing policies? Try Evicted: Poverty and Profit in the American City and the older Nickel and Dimed: On (Not) Getting By in America.
Even before our toddling democracy was hacked, we struggled with true equality, as evidence by our struggles with voting rights. The upcoming One Person, No Vote studies voting rights in the aftermath of the gutting of the Voting Rights Act. Read about the racial anger that simmered and exploded during the (very moderate) Obama years in We Were Eight Years in Power: An American Tragedy, then walk through race in America with the essay collection The Fire This Time. (In case you're wondering: this plays off the title of the late, great James Baldwin's The Fire Next Time.) Are you curious about Black Lives Matter? Learn more with The Making of Black Lives Matter, They Can't Kill Us All, and the documentary built around James Baldwin's final, and unpublished, manuscript, I Am Not Your Negro. Try a slightly different angle, one once again thrust into the spotlight, with the essay collection Our Black Sons Matter.
Ever wondered about what makes a white person, well, white? (I'm going to be honest: I spend a lot of time thinking about it.) The answer, of course, is that it's a socially constructed piece of nothing. But if you're curious about a more detailed answer—including a rundown of when some of us (such as my Irish ancestors) became "white," or at least white enough, most of the time, you might like The History of White People. We have a tendency, in our country, to talk about the rage of people who don't fit under that constructed umbrella of "whiteness," but we spend far less time on white people's angry. Rectify that with White Rage: The Unspoken Truth of Our Racial Divide.
Want things more specific to Chicago? I've got those, too. Study Chicago segregation in The South Side: A Portrait of Chicago and American Segregation. Young folks have always been on the frontlines of what's happening; learn about their lives from before the First World War through the 1960s in Mean Streets: Chicago Youths and the Everyday Struggle for Empowerment in the Multiracial City, 1908-1969. Want to read something about the cops themselves, or at least the cops themselves, way back in the day? (And I'm intentionally pointing to a certain set of days: the images of police rioting in South Shore, and of police targeting journalists, were impossible not to link to 1968.) Battleground Chicago: The Police and the 1968 Democratic National Convention might be just what you're after.
I try never to leave anyone with a list only of nonfiction—fiction, after all, has a way of helping us understand, and drawing us in, that truthiness will probably never be able to replicate. In the graphic novel I Am Alfonso Jones, the titular character tells the story of his death at a policeman's hands, while those he left behind fight for justice. The Hate U Give, soon to be a major film, and All American Boys both focus on the aftermath of police brutality. Both feature "good" cops as well as bad; both have been challenged by the police in South Carolina. I'd challenge anyone to actually read them before trying to get them banned. In American Street, a young Haitian immigrant must cope not only with her mother's detention and a whole new world but with American-style police brutality as well. How It Went Down carries readers into the aftermath of a shooting, as do Dear Martin and Tyler Johnson Was Here. Find Chicago again with Kekla Magoon's duet of 1968-set young adult novels, The Rock and the River and Fire in the Streets.
I am not an optimistic person, which is no doubt one of many reasons I'm a Slytherin and not, say, a Gryffindor, convinced of my own rightness, or a Hufflepuff, who wants to befriend everyone, or a Ravenclaw, who just wants to study. The past was, for the most part, pretty awful, but let's be honest: the present sucks, too. It's always been my philosophy that by working together we might manage to make the future a little less horrible—but sometimes, it's hard even to maintain that hope.
And yet there is never any choice but to press on, even if we are borne ceaselessly into a past that, of course, is still the present.
---
1 For coverage, see:
2 For additional information, see these selected articles (there are a lot more out there: