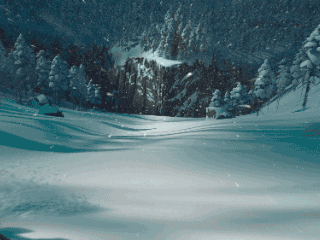 I'm not much a one for New Year's Resolutions: I guess that my chronic presumption that The Worst Is Coming™ (kind of like Winter is Coming, but definitely more unpleasant!) might make them difficult. But, as another burning year ends, I can stop and take stock of where I've been, and where I might be bound.
I rarely talk about my profession here, for a lot of reasons—I really do prefer to keep it separate—but I've had a few (no doubt small-scale) professional triumphs this year. A coworker and I collaborated on a civil rights-themed display that made it to a local Facebook page (they liked it!). I got up my list of diverse literary awards for the second year in a row, earlier this time—so maybe it was even in time for holiday shopping! And, finally, I participated in a well-received panel at my state library association.
Presenting in public is not my thing—I prefer to hide behind words, rather than present my little and unimposing face to the world. But I can do it all the same, and sometimes do. So, even as I try to decide whether or not to renew what is theoretically my main professional membership, I am proud to have accomplished at least some things this year.
If I made any New Year's resolution last year, it was probably to read diversely, to step aggressively outside my comfort zone (largely genre fiction, in particular romance, because even if I believe in the worst, it's lovely to read about things ending happily sometimes), to push myself to be more and better—and, for that matter, to listen more. Now, listening better is an act in progress, always, and I will continue to work on listening. My reading has been a little more, well, entertaining. Oscar Wilde once wrote: All women become their mothers. That is their tragedy. I have no idea if it's a tragedy, but, as I sit surrounded by piles of books about the history of racism and the history of white people and sexism through the years and other rather depressing pieces of sociological research, I think it can be accurately said that my reading list is turning into my mother. Perhaps that's my tragedy: I have no idea. But, hey, thanks for the tendency towards dark literature, Mom!
Now, I did other things this year, some of which were more important (those pertained, often, to my creative work), and some that were less. I had the opportunity to attend my union's conference, which turned out to be incredible for me, less because of all the amazing pointers (there were a lot of those) and much more because, for whatever reason it may have been, I came away reminded that I have worth, that my labor has worth, and that, no matter what my professional or personal situation may be, I still have value, as a person and as a professional. (And there's one of the reasons to belong to a union, folks.) Occasionally I've stepped away from my comfort zone on TV (that would be action, mostly); I'm slowly watching Juana Inés on Netflix, and it is alternately brilliant and frustrating (the third episode, "Lágrimas negras de mi pluma," mostly just frustrated me: I would love to see middle-aged women allowed to be strong and powerful and brilliant and not, you know, prone to hysterics and dying and things like that).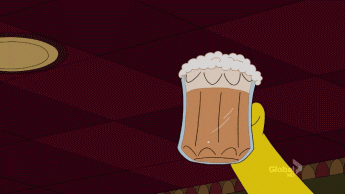 I finally took the Pottermore Sorting Hat quiz1 and got sorted into Slytherin and was so happy that I danced and all but sang, which is not really a thing that I do, but, you know, sometimes you've got to celebrate getting into the green-draped house of ambitious, manipulative water-lovers. (I love green, like, presumably, all other good Irish-Americans.) So, since I work with the public, I now have a lovely pair of Slytherin earrings to go with all the green I've worn for years. I also got what was probably one of the best complimentary insults I'll ever receive. When one works with the public one hears some amazing things, and I am—proud? pleased? amused?—to report that it is just as well that I purchase for science and math, because I am a cold and logical person. It was not meant as a compliment but I am going to wear it with pride, because honestly, logic is a beautiful thing.
Here's to 2018! But a lot colder than this gif. Because (thankfully) Winter is Coming. Or, rather, it's here.
I'm not really going to sign off with resolutions, or even with a lot of hope, because I don't want to jinx anything by, you know, assuming that something good will happen. (This is, apparently, where logic fails for me—I assume it's all those thousands upon thousands of years' worth of ancestors who feared the dark and raided each others' cattle, coming out and forcing me to knock on wood.) But here's to hoping for a year a little less on fire: for something good, whatever it is or may be or shall become, and for a whole lot of good books, because they always make things better. Even the dark ones.
Happy 2018!
---
1 Note that I also took this one, which is supposedly scientific (probably about as scientific as my INTJ from Myers Briggs! 😂😂😂), and also got into Slytherin, at least when I'm being honest about not liking danger. I really don't like danger, guys. Also getting my hands dirty is only really acceptable when I'm working with my plants.