I'm dubious about the Christmas season, which might be why I really like "Nicholas Was," the adaption of a Neil Gaiman poem, above, from 39 Degrees North. Holidays are really weird when you're a musician's kid: they are your bread and butter, after all, but they're also definitely not "days off." (To wit: my mother's currently performing at a midnight mass; I, obviously, am sitting up, as I've done since I was maybe six months old. Since it's midnight I am no longer watching Miss Fisher's Murder Mysteries, since that doesn't seem quite appropriate, but I am considering Troll Hunters. One must do something, after all.)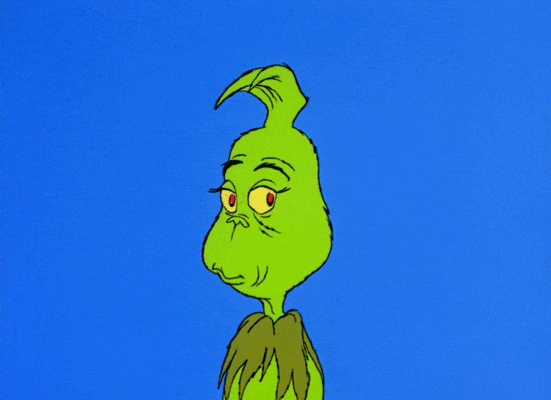 I also never believed in Santa Claus. There are, after all, zero peer-reviewed sources to back up his existence. 😛
So I actually like this one. Image from Nova Scotia Archives on Flickr.
Did you know that old-timey Christmas cards were gloriously, well, disturbing? They're pretty amazing, actually. Hyperallergic has helpfully compiled numerous examples in "Have a Creepy Little Christmas with these Unsettling Victorian Cards," which are well and truly unsettling. I definitely recommend a look, particularly if you like Victorian oddities (I do) and if you have a slightly warped sense of humor. (And definitely check out the originating links! Many, like this one, have all sorts of awesome images.)
Image from the Lily Library, Indiana University.
Want even more bizarre Christmas greetings? Check out Hyperallergic's compilation of Victorian dead birds on Christmas cards. Because of course the Victorians put dead birds on Christmas cards. The cards at this compilation are often tamer; after all, they're looking at cards as "aesthetic objects," per the article's title.
A 20th-Century Krampus with a bunch of babies who Just Don't Care. Wikimedia Commons.
Are you in the mood for an evil Santa? Look no further than Krampus, who is apparently out to get you! And Krampus is definitely creepy, as demonstrated in these amazing photos from—you guessed it—a series of Krampus parades.Want more on Krampus? Here's a National Geographic article from 2015, and a book, published just this year.
The Mari Lwyd is watching you! 2011 photo by Wikipedian R. fiend. Image from Wikimedia Commons.
Considering that the deeply horrifying Mari Lwyd is still very much a part of Welsh celebrations, even though it is clearly delineated as evilevilevil in Silver on the Tree, the clear expert in all such matters, this sort of parade makes a weird kind of sense. Also! The Mari Lwyd is itself a horrifying Christmas tradition! (It is likely someone's favorite tradition; unfortunately, as someone with an amazing imagination and a fear of the dark, as well as an excellent memory for novels, it scares the daylights out of me.)
One cannot forget the medieval artists who were apparently often trippin' while they were creating their masterpieces. Luckily, sources such as Marginalia and Discarding Images help out with a steady stream of fabulously bizarre blasts from the past.
Truly horrified mother and infant, anyone?
I have so many thoughts about this one, but I'll leave it at this: what fascinating syncretism we have on display here!
Here's another absolutely glorious old illumination, courtesy of Marginalia. I am amazed, and know not what to say. (Also, the anatomy is definitely not right.)
As a musician's kid, I intensely dislike the piped carols with which stores assault our ears starting in October or November. However! I do like some holiday music!
I've probably mentioned Apollo's Fire before. They're an amazing Baroque orchestra; their theatricality and musicality make for a spectacle in the truest sense of the word.
"Kuando El Rey" has zero to do with Hanukkah, which started Christmas Eve; however, it's really pretty, and it's old Sephardic music, which we don't often hear. And I'm a colonialist, and a medievalist, and I can't resist this sort of music. Incidentally, it has an interesting history; the lyrics are written in Ladino, and the song itself dates to…sometime or other, before the expulsion or after. Different sites have different ideas. Also, for those interested: it's performed by different groups here, here, and here, among others.)
Gifs are an excellent way to celebrate anything, are they not?
This isn't exactly "holiday," but so what! From link.
(I mean, my cat actually takes ornaments off the tree, which is why we have none until like three feet up, but.)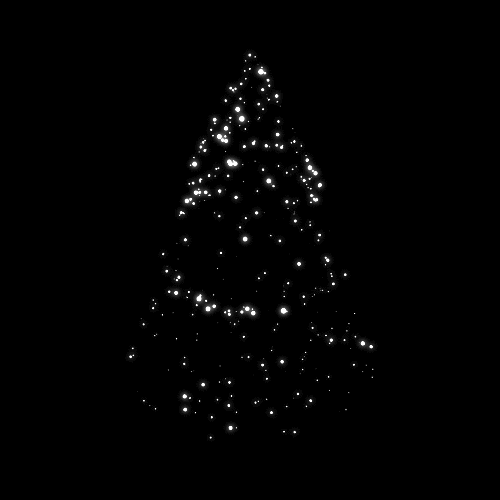 And, finally, for all your holiday questions: here is Geoffrey Chaucer offering sound advice, courtesy of NPR!
Merry Christmas, Happy Hanukkah, Happy Festivus for the Restivus, and happy day off (if you have one) regardless of what you celebrate. And, on a different note, the Thorne Rooms are decorated for the season, and they're charming as ever—a wonderful respite from an unhappy world.