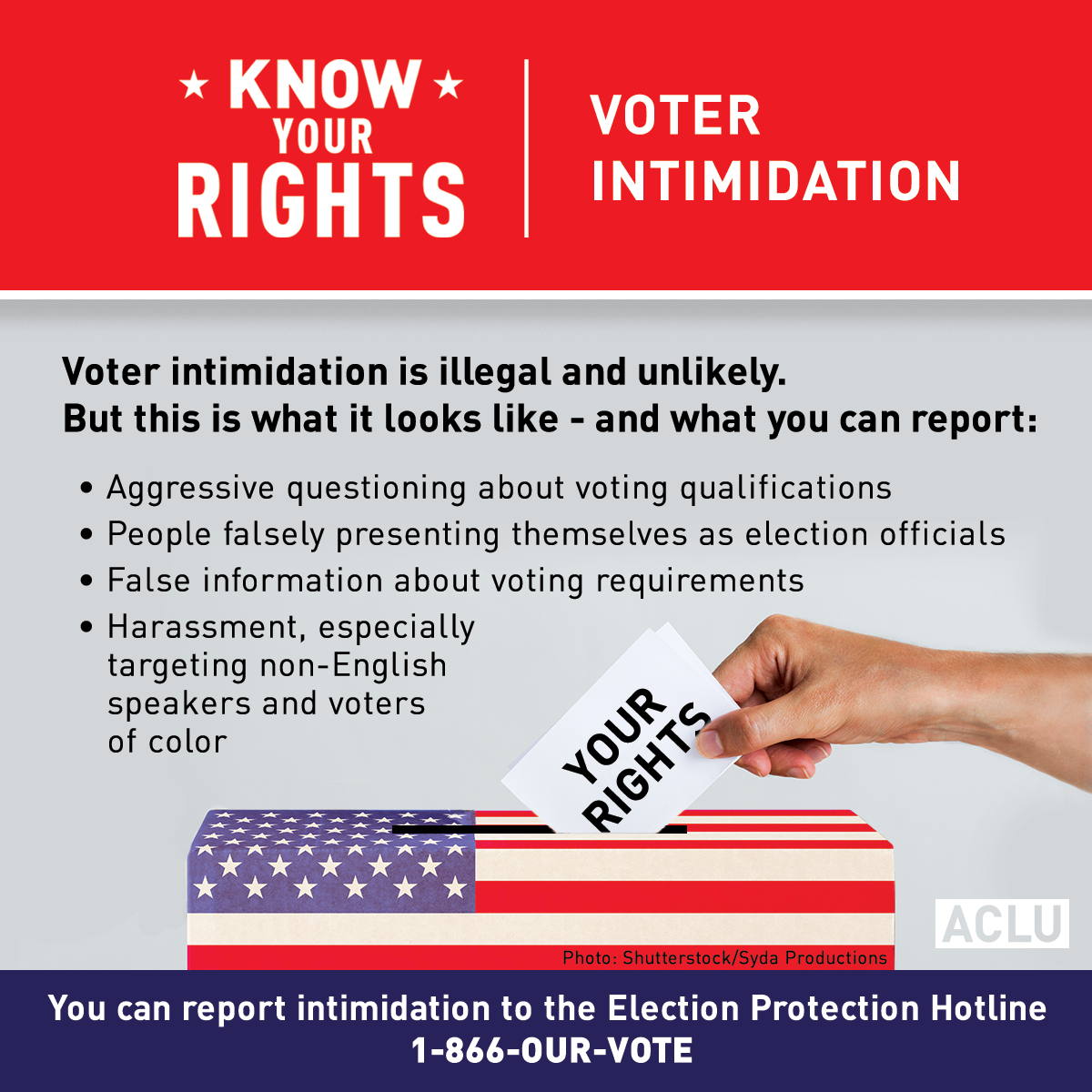 Image thanks to ACLU.
In the United States and not sure where to vote? Google has a really good tool for you.
Running into…issues at the polling place? (Intimidation or otherwise.) You have recourse. You can contact the lawyer-run Election Protection hotline at 1-866-OUR-VOTE. The ACLU's information on voter intimindation—including handy-dandy downloadable guides—can be found here.
¿Se encuentra problemas cuando se va a votar? Se puede llamar 1-888-VE-Y-VOTA. Para más información sobre sus derechos, se puede leer «Conoce tus derechos: Intimidación al votante», escrito por el ACLU.
Finally, in many states (most? all?), if you are in line when the polls close, you are still able to vote—just don't leave that line. Ballotpedia has more information; International Business Times also has poll close times.